THURSDAY, 14 de may
Fundación Artemisan
I have known Veterinarian and Researcher Carlos Sanchez García-Abad since the time he worked at the British Foundation "The Game & Wildlife Conservation Trust" in Fordingbridge. I also went there, in a Formation in 1993.
In 2015, I attended a Course in Ciudad Real, the "Spanish Hispanic Journeys on Small Game Management" where Dr. Carlos Sanchez also had organizational and dynamic responsibilities.
Within the scope of the School of Hunting, Fishing and Nature, we have also signed a partnership and collaboration project with Fundación Artemisan, where Dr. Carlos is now the principal Investigator, with a view to carrying out various training courses aimed at field users in general, and to Farmers, Managers and Hunters in particular.
Fundación Artemisan, which is now 3 years old, does not depend on subsidies or funding from the Spanish State; is an Organization financed solely by private funds and philanthropy and its activities are based on 3 Fields or Pillars: Research, Communication and Legal Defense of Hunting.
One of the biggest challenges that this Organization set itself was the need to carry out research, collecting rigorous and reliable data, communicating it in a practical way to Organizations and Society in general and, on the other hand, getting this investigation to give rise to practices that can be applied by anyone in a simple way.
Thus, there are countless projects underway in which citizens, hunters, farmers and hunting organizations participate: Project "Rufa", "Mixolepus", "Pirte", "Aequilibrium", "The Economic Study of Hunting", "The Game Observatory", etc. …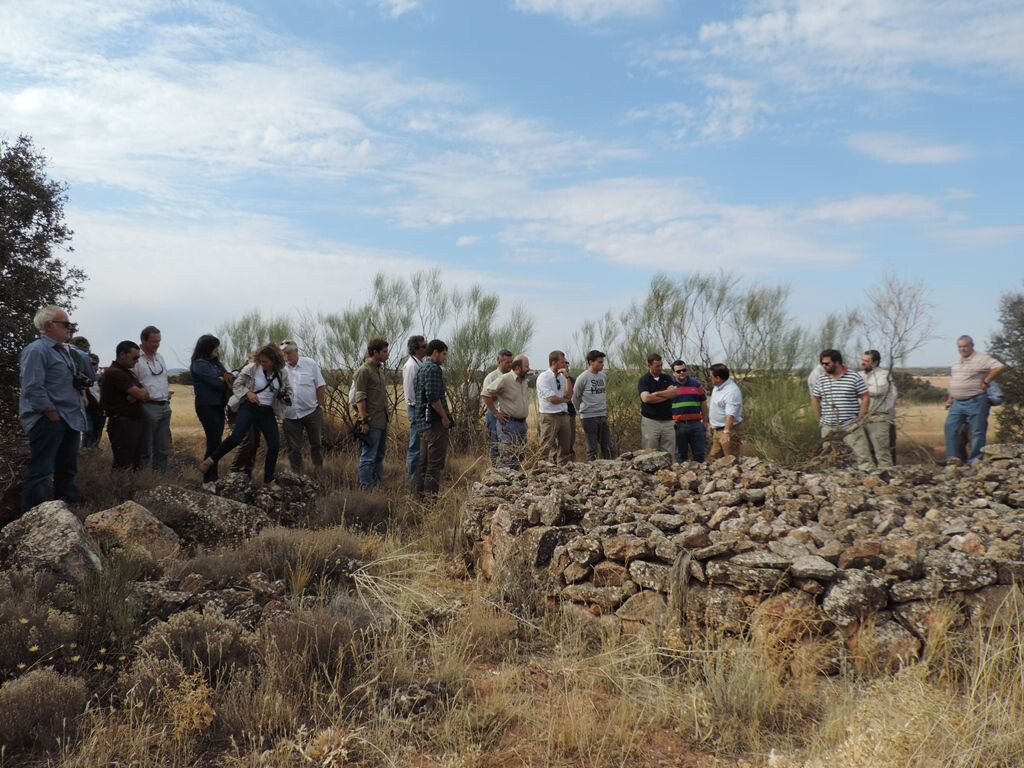 I invite you to research the quantity and diversity of projects in which you are involved and in which you have results.
With regard to Communication, they are extremely careful, employing the most current and effective techniques, showing the image and reputation of the Hunt with arguments of high importance with the focus on elucidating and convincing an urban society increasingly distant from the countryside and the countryside, rural environment, about the values, ethical, economic, social, ecological and natural that the Hunting brings.
Hunting is increasingly attacked by fake news, ignorance, political ill will and, lately, by animalist organizations - increasingly better organized and supported - whose sole purpose is to denigrate the role of Hunting without scruple and even end she.
Fundación Artemisan has a Legal Department focused on countering and fighting - through all legal means - all attacks that are perpetrated against Hunting: Attempts to ban Hunting in Natural and National Parks, Stealth, prevarication and partiality of the organizations, the impediments and / or paralysis of the Hunting - as happened in Castilla / Leon-, the false and incriminating news - about the animal mistreatment for example -, the attacks and attempts of boycott and invasions of Zones of Hunting and its Organizations, etc.

I had the pleasure and privilege of being one of the 500 or so people who attended the "Fundación Artemisan 2020 Gala" on May 7 last. I say privilege, because whenever I see any of your publications, or read some of your works, I feel an enormous empathy and closeness and I understand that this is where the Hunt must go.
As Fundación itself says, "Hunting is the future" ...
Enhorabuena Carlos!
(*) Follow the work of the Artemisan Foundation through the following communication channels: